1. Go to the Track menu then select Insert virtual instrument on a new track...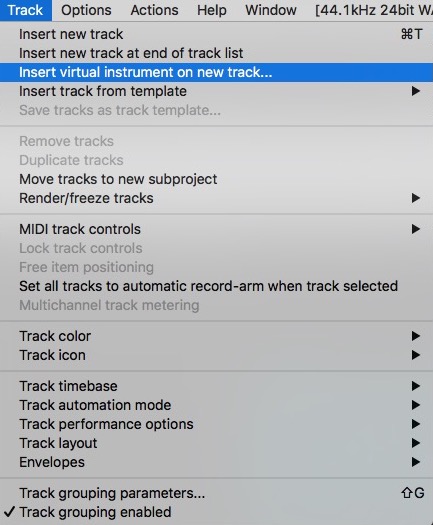 2. Select VSTi: UVIWorkstation (UVI) (34 out) in the dialog window then click OK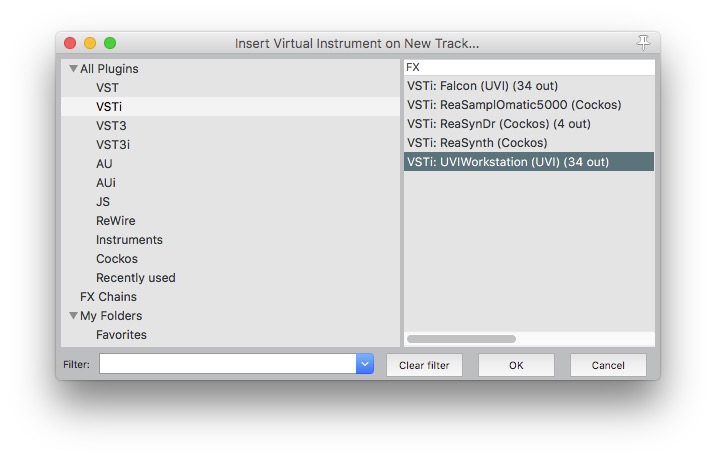 3. You will be asked to activate UVI Workstation separate plug-ins outputs --> click No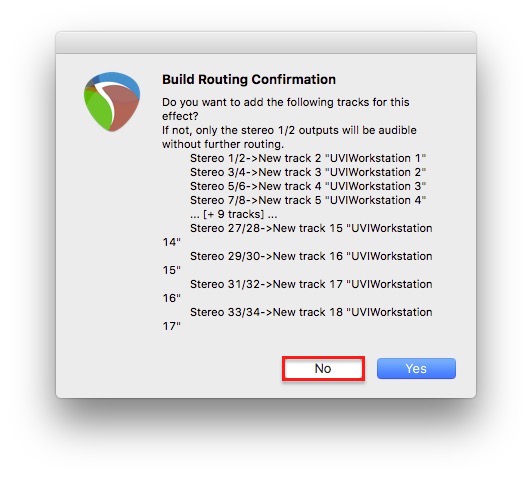 4. Activate the Record Enable button then select a preset in UVI Workstation and enjoy!