• If you choose to put your .ufs file in the standard location, you simply need to launch UVI Workstation, your Soundbank will appear automatically in the Browser.
• If you choose to put your .ufs file somewhere else on your computer or on an external drive, then you need to locate your Soundbanks within UVI Workstation by following these steps:
1- Launch UVI Workstation & click the Preferences page

2- Click the Soundbanks tab

3- Click the '...' button and select the folder where you've placed your .ufs file

4- Restart UVI Workstation and open the Browser.
Your soundbanks will be available under the Soundbanks tab.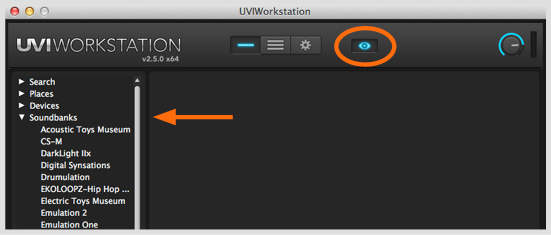 If you own Falcon, instructions to locate your Soundbank are available
here
.
If you still have any questions, you can contact our
Technical Support
through our online form.