Follow these steps to check if your UFS soundbank is corrupted or not:
Open UVI Workstation in standalone
Open the Browser by double-clicking any Part (or the eye icon at top)
Right-click the related library under the Soundbanks tab
Select Verify soundbank integrity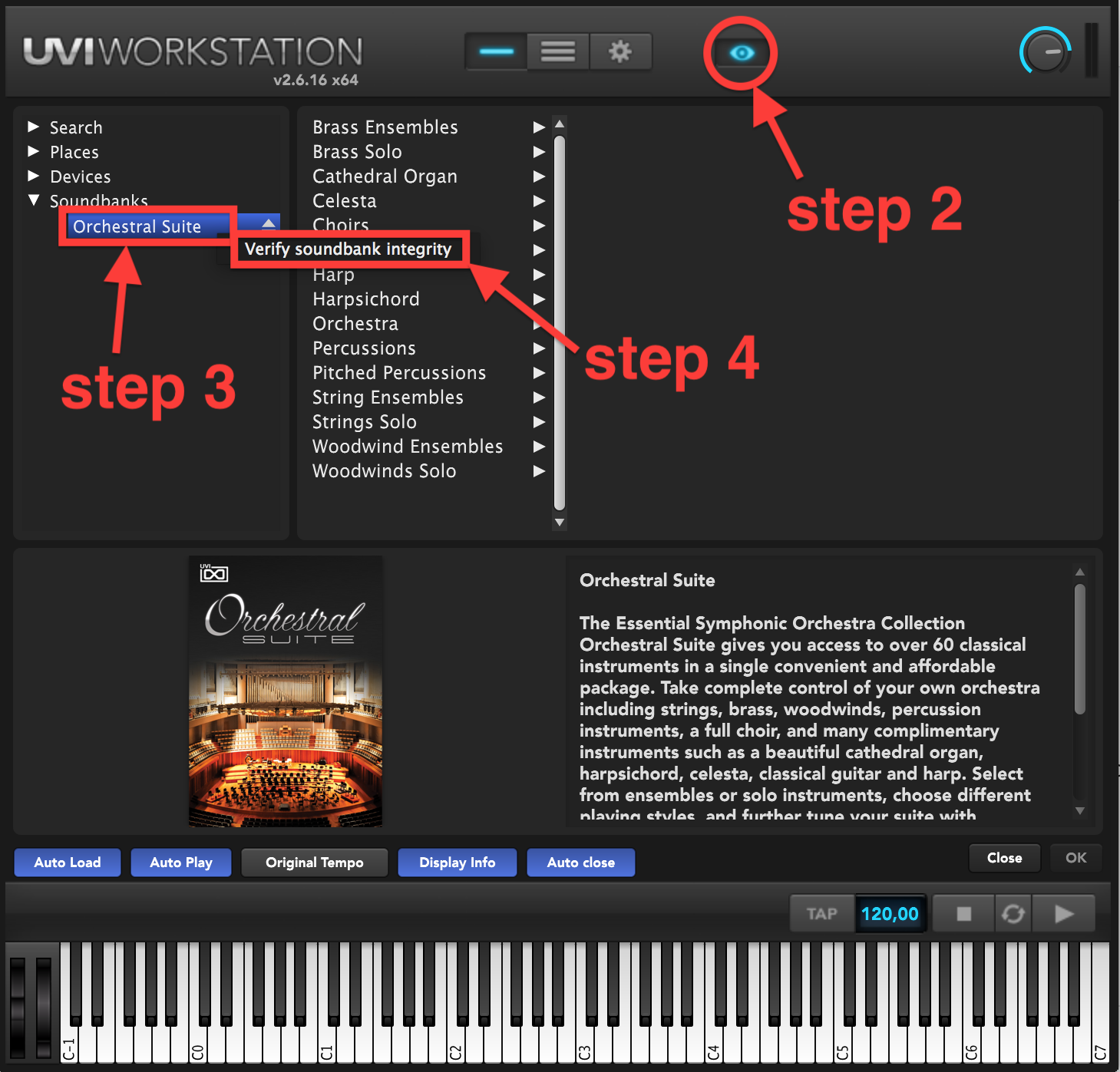 If the library appears as "Invalid", please continue to download and install the product again until validation succeeds.
You will find download links to all your registered products via My Products.
Should you have any more difficulties, please contact our Support Team.