1. Click Add Instrument Track (see the Piano icon in the VST Instruments sidebar), go to Instrument menu then select UVIWorkstationVST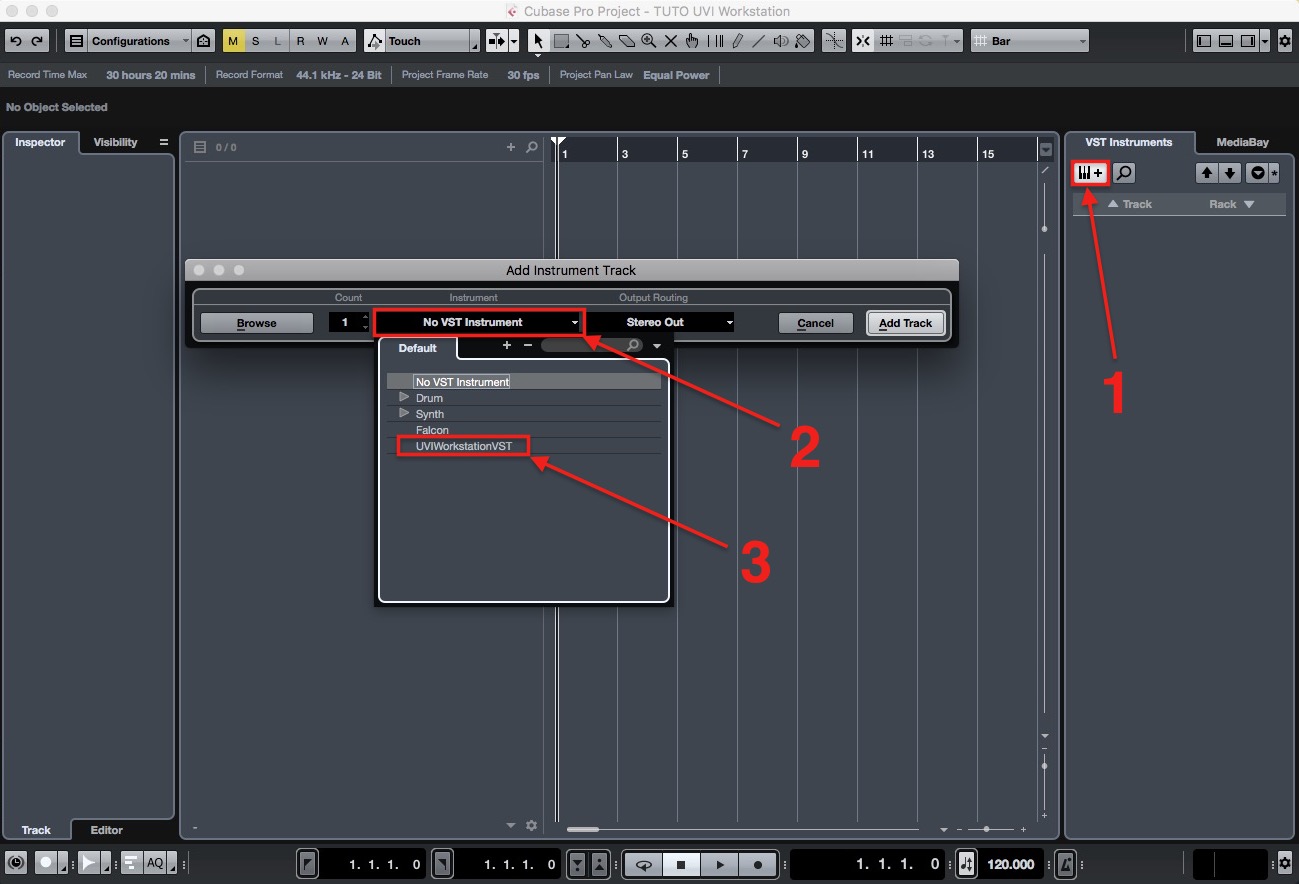 2. Activate the Record Enable button then select a preset in UVI Workstation and enjoy!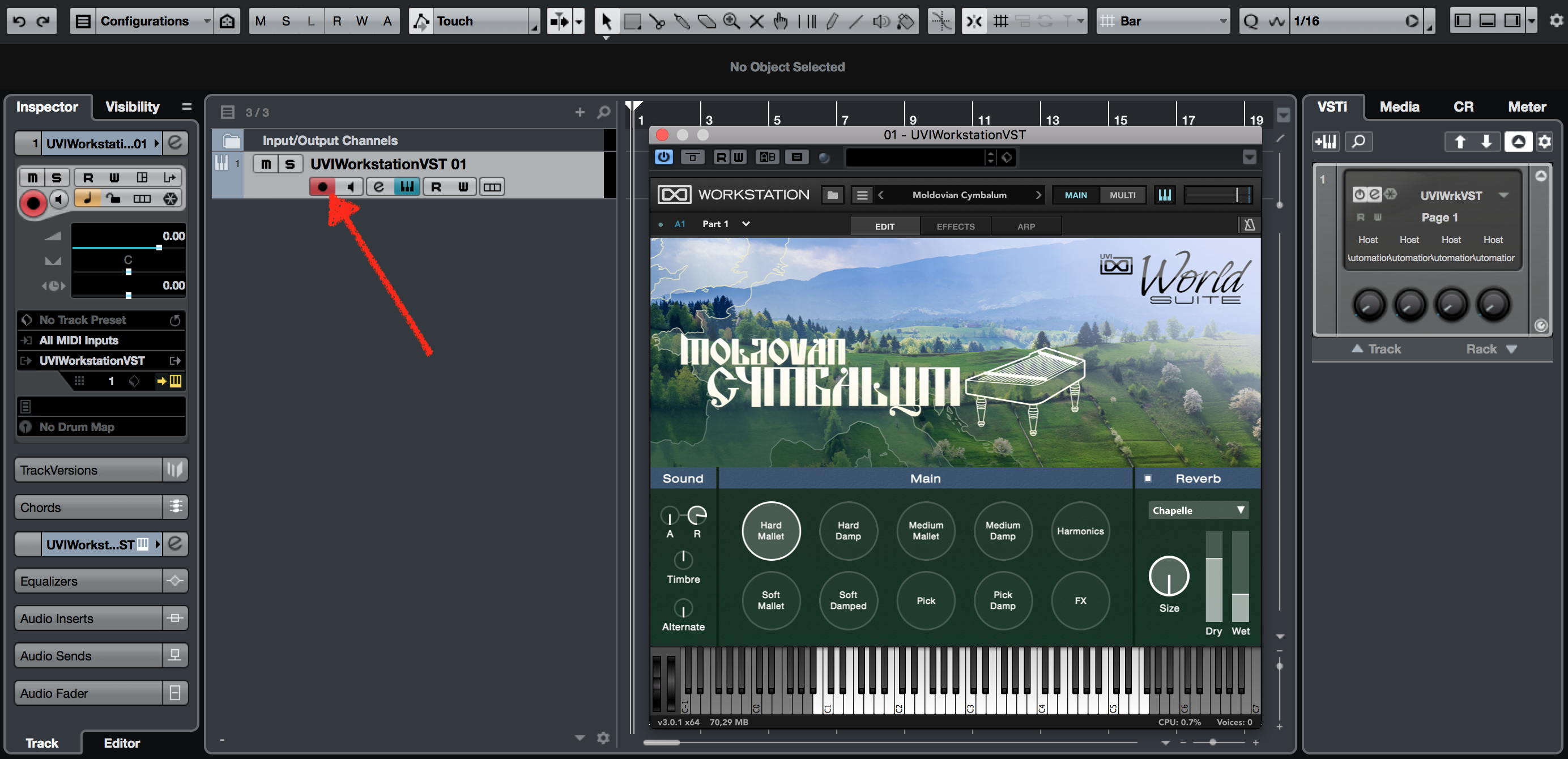 If UVI Workstation is not listed as a plug-in in Cubase, you can read the article UVI Workstation not Showing up in my DAW.