Most parameters in UVI Workstation and Soundbanks can be automated within a DAW via Host Automation. Note that Host Automation offers more accurate control in comparison with MIDI CC which only allows for 128 steps whereas Host Automation allows for a multiple of this value.
Here are the steps to assign a parameter to host automation:
Right-click the parameter in UVI Workstation (or in the soundbank interface) that you want to automate.
Once the 'MIDI/Automation Control' dialog appears, choose an empty automation slot from the Host Automation drop-down menu – the name of the assigned parameter may be displayed instead of the Automation ID. Otherwise, 

the numbered parameter name (such as "Host Automation 1") will be displayed.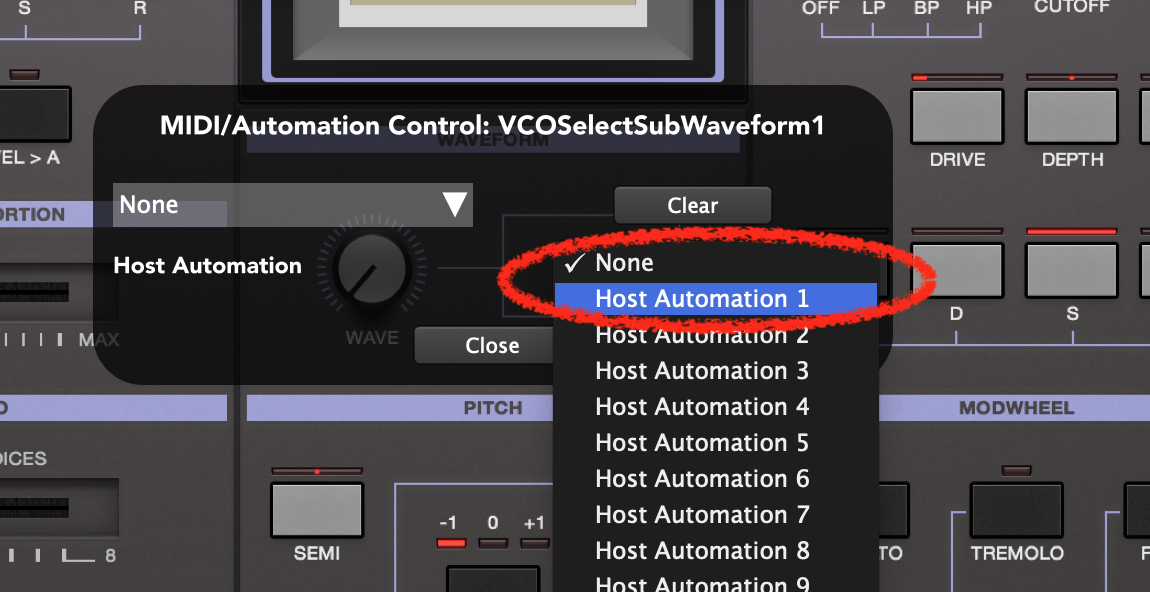 Note that some DAWs may require additional steps to be able to write/read automations on related tracks.
Pro Tools users: plug-in automation IDs do not show up by default in the drop-down track display menu. You need to make them available manually by opening the Plug-In Automation dialog from within the plug-in window, then add the desired host automations to the list at right so you can then see them listed in your track automations.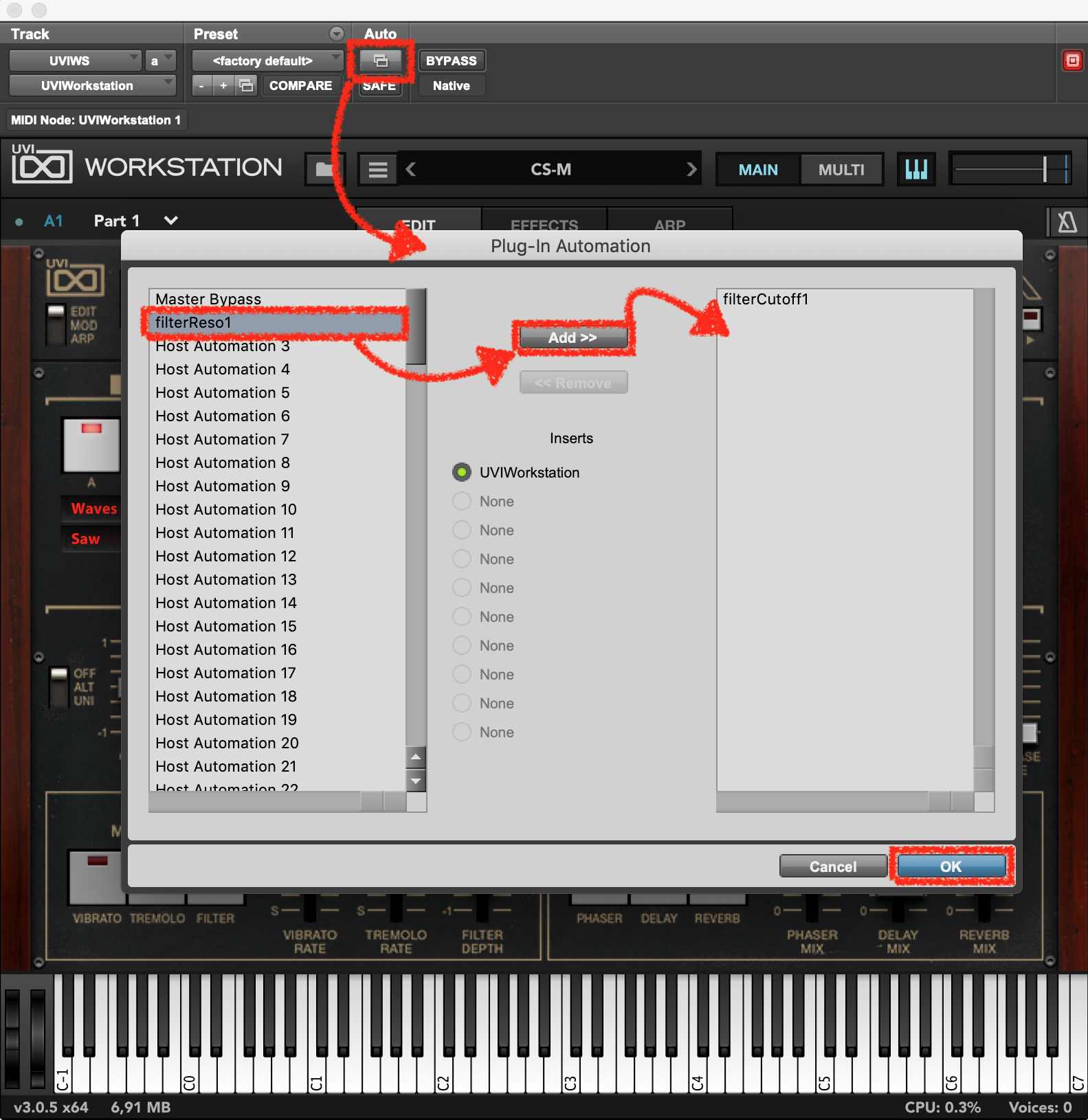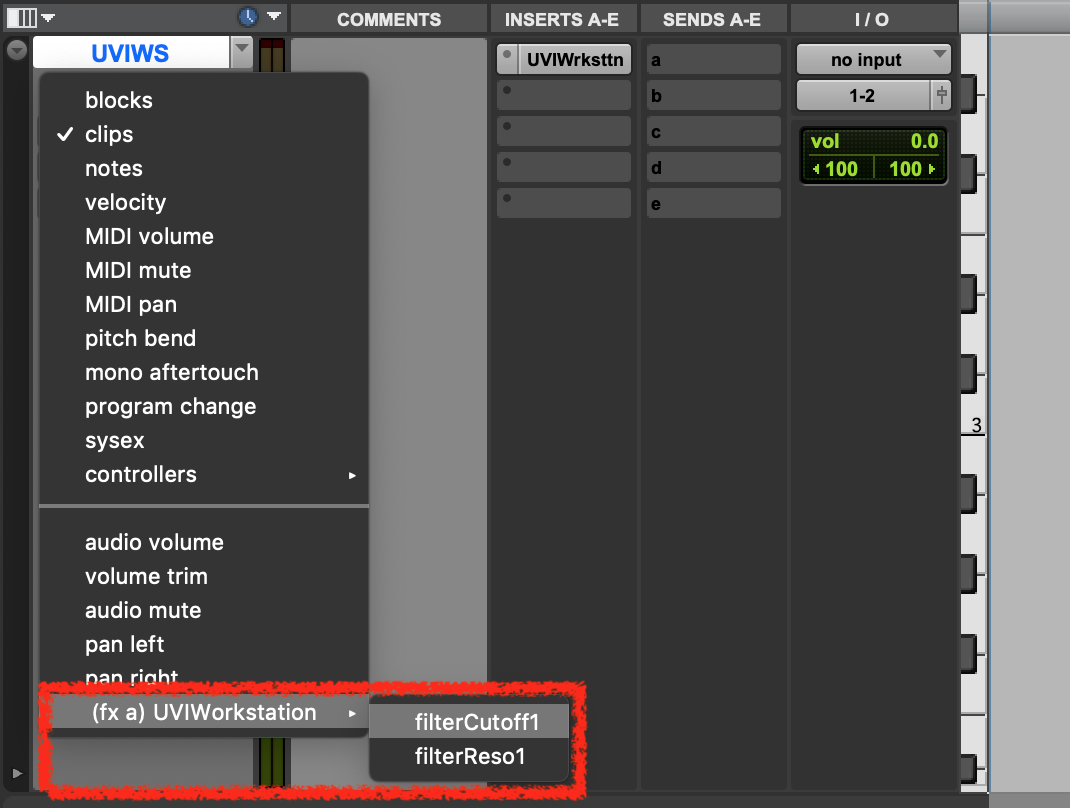 Ableton Live users: assigned parameters will not appear automatically in the plug-in box. Enable the Configure Mode and click on each assigned parameter so they will now appear in the Configure panel.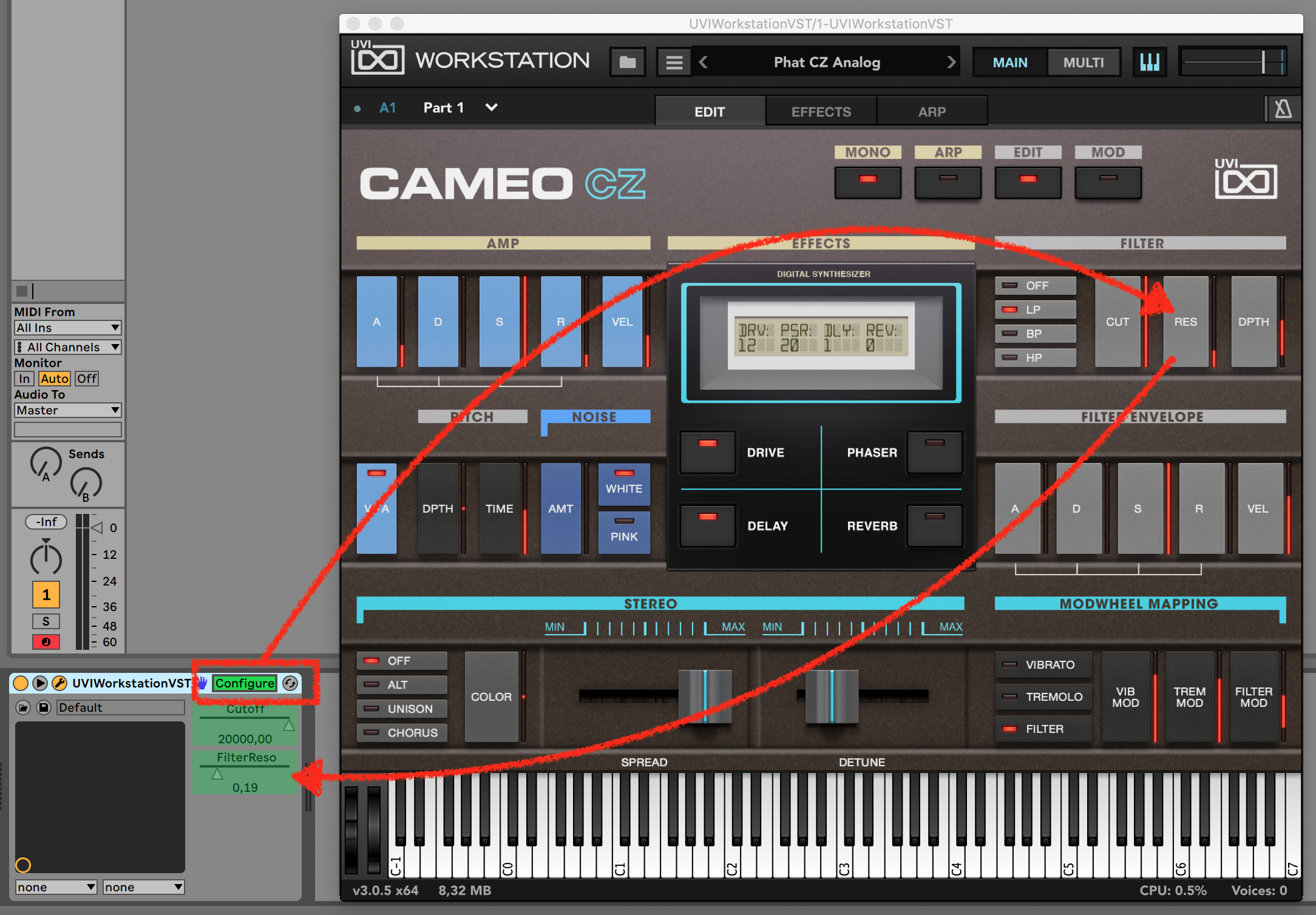 Note
: each host automation connection can be assigned to one parameter at a time. If you assign a host automation connection that is already assigned to a different control, the original assignment will be removed when the new assignment is created.