When licenses are activated to a system, they are stored on that computer. There is no way to deactivate licenses without access to this computer.
If you have license activations on a computer that you can no longer access, or your computer appears to have been duplicated in iLok License Manager due to system changes, you can now report this directly in iLok License Manager since version 5.5.0 and request that the activations be reset from another computer.
Note that submitting a machine reset request concern all licenses currently activated on this machine (from UVI and any other companies), so this means that each company will have to approve or deny the request for their own products. Upon our approval, the UVI licenses will be sent back to your iLok account (under the Available Licenses view) and the inaccessible location will be removed.
Here is the procedure to follow in order to report a computer as unusable and submit a reset request:
Open iLok License Manager and sign in.
Locate and right-click the inaccessible machine in the left side bar, then select Report as Unusable.
Review the details in the dialog box, provide a reason for the reset request, and check the option 'I understand that this is permanent and irreversible and I would still like to continue reporting this location", then make Submit Request.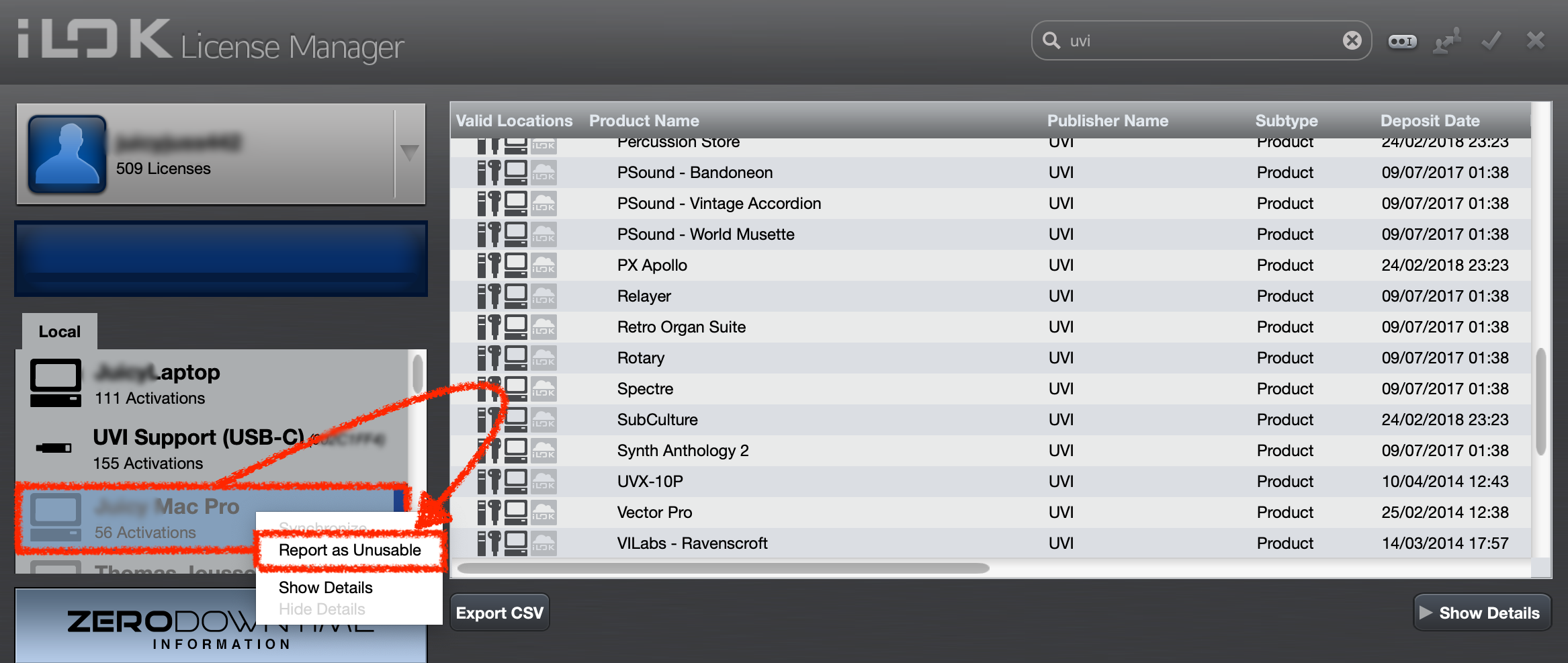 Alternatively, you can also Contact Us (select topic: "Machine Activation Reset Request") by providing us with your iLok User ID and the Location ID of your computer, which can be found on the Show Details page in iLok License Manager. We will then manually reset license activations stuck on this machine.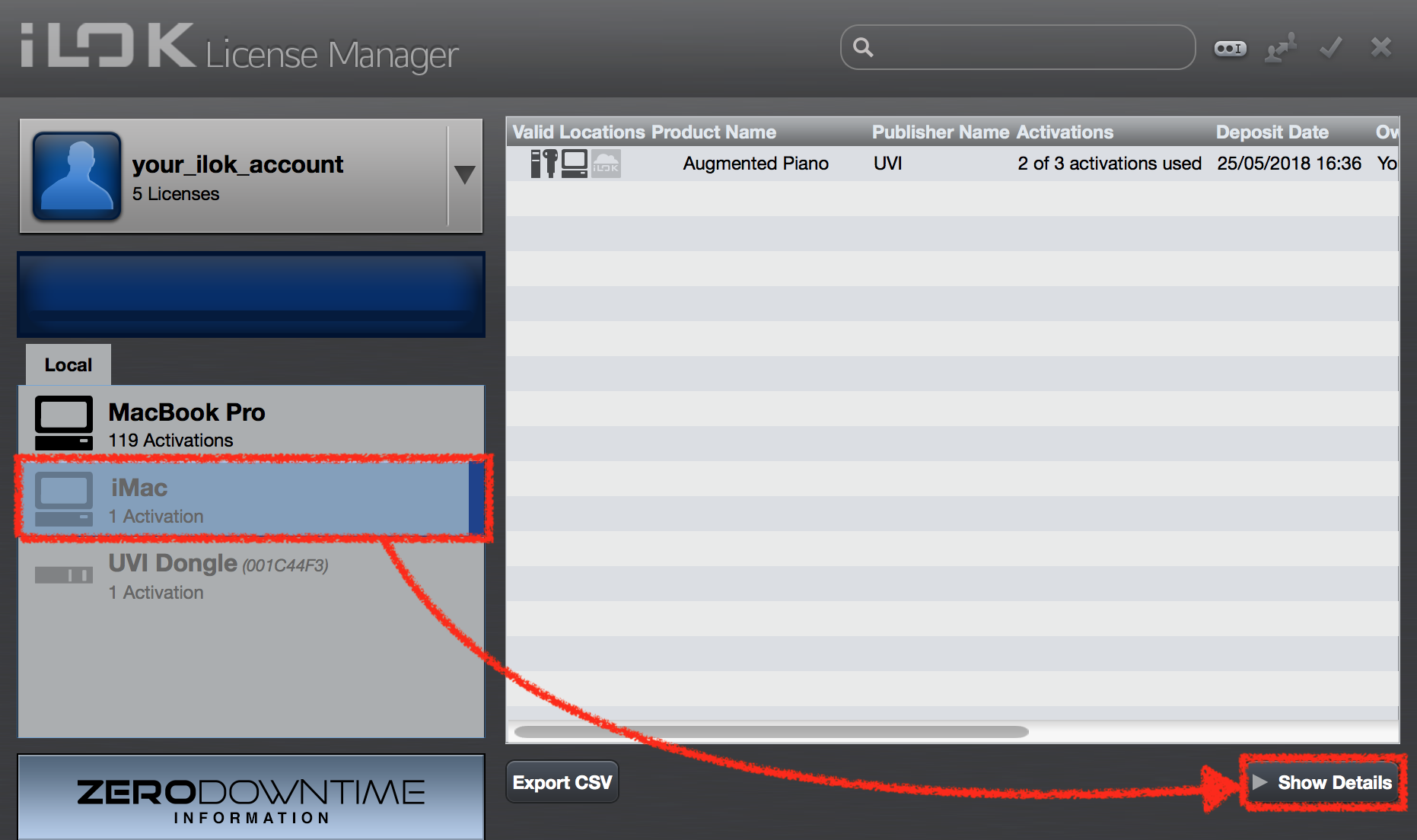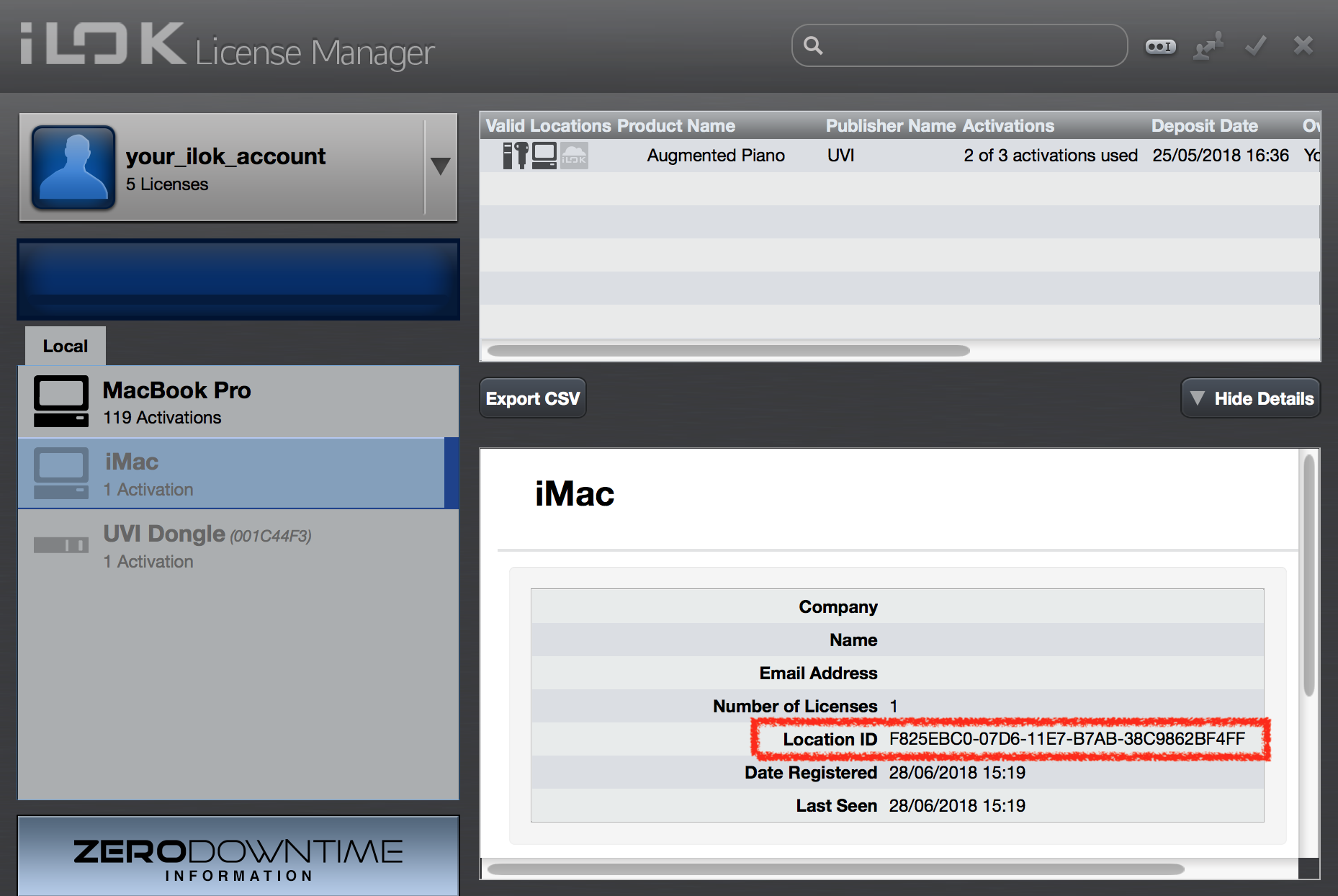 We usually approve most of the machine reset requests within 1 business day. A notification from iLok will be emailed to you as soon as we approve the request.