UVI Portal allows you to check the version number of all your installed products.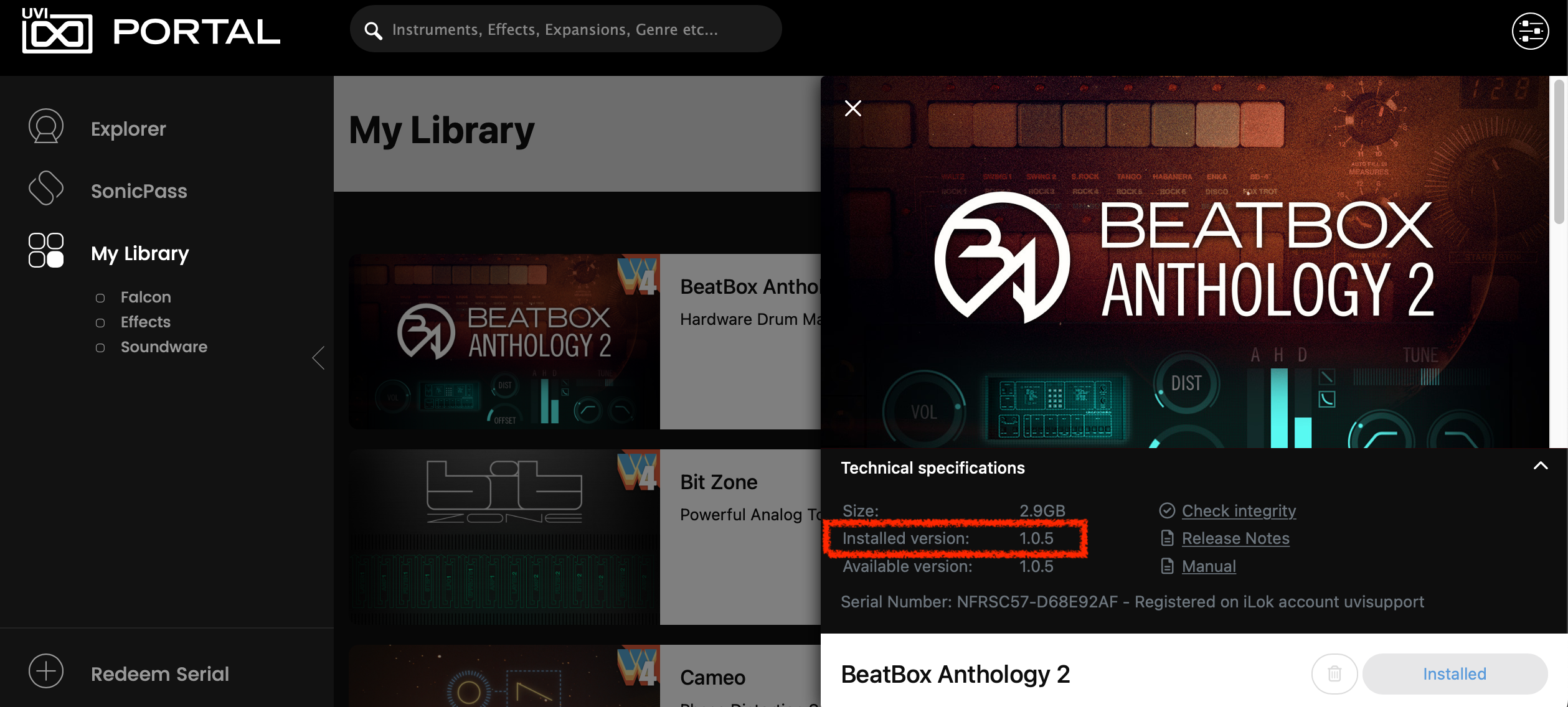 Note that the version number of your soundbank is also displayed at the end of the description textavailable in the Browser of UVI Workstation or Falcon.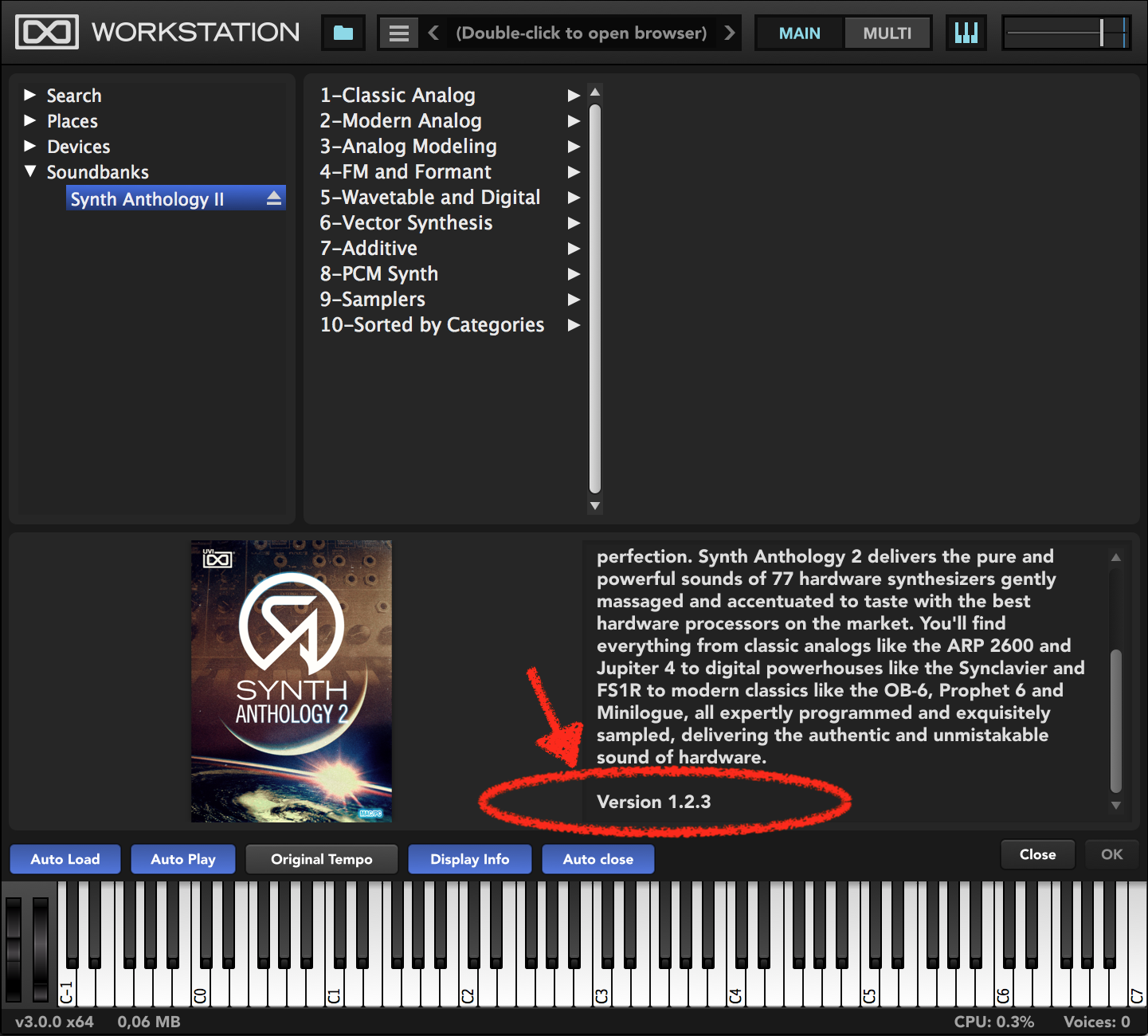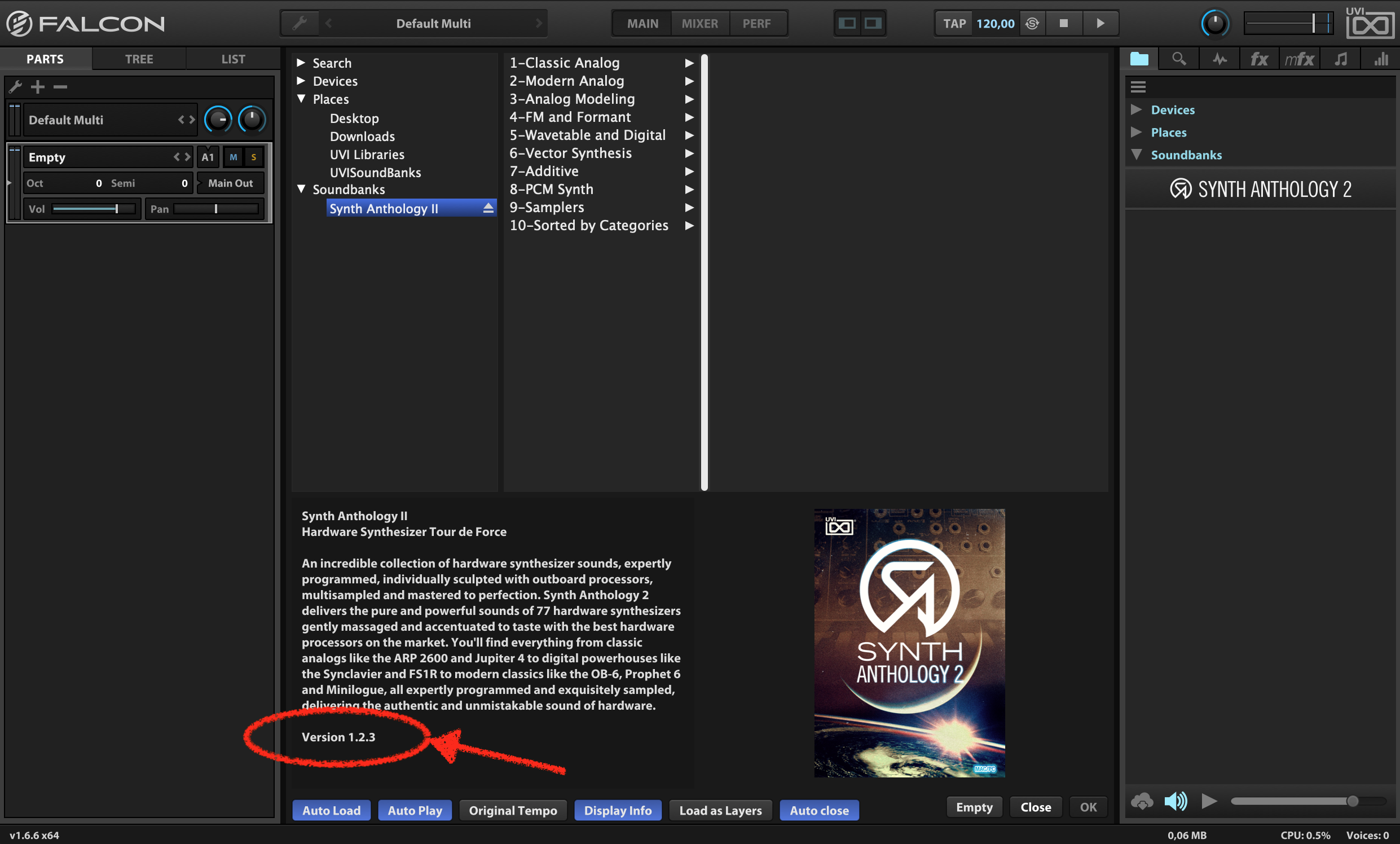 You can update your soundbank to the latest version via the Updates panel in UVI Portal.
Please refer to the UVI Portal Manual for more details.